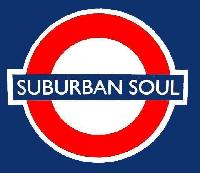 'Suburbansoul' Gigging at the Bürgerhaus Kalk - 07/01/99
Yet another great gig form the band. The event with support band 'Bit 2 Hot' was sponsored by Stadt Köln

Due to driver error of my camera, I thought that I had lost all of the pictures from this gig but luckly only half were actually lost.

'Click' on each picture to see full size.













The technical boy's , for both sound and vision.



---
Back to the

Suburbansoul index page

Back to the
main index page

( Page Created :- 26th January 1999. Last Updated:- 1st May 1999)
---